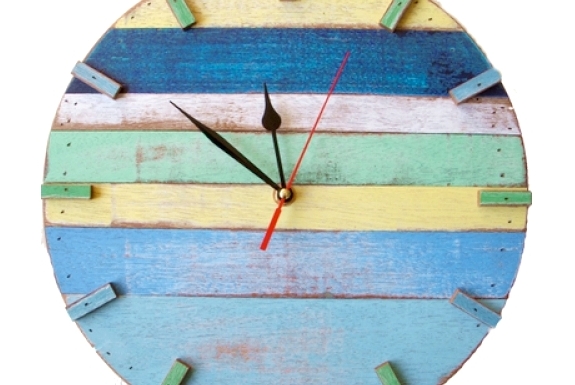 Time was that products and materials were either recycled or not. These days, "upcycled" products are becoming increasingly popular. The difference between "upcycling" and "recycling" being that the former involves reusing a material without degrading its quality or composition. So, used beer bottles being turned into jeans or asphalt or new beer bottles are examples of recycling (because the old beer bottles are melted down into cullet before being reused). But used beer bottles being turned into, say, a Thai temple is an example of upcycling.
In the increasingly diverse (and, some would say, nutty) language around eco-friendly concepts, other terms for reusing material emerged. One can not only recycle or upcycle but also downcycle, freecycle, precycle and e-cycle. But there's only one other -cycle we're concerned with for this post: Hipcycle.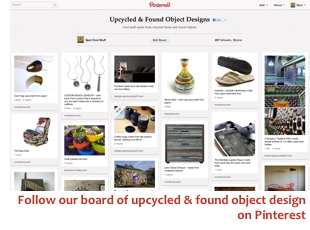 Hipcycle is the name of a cool online store that sells (almost) exclusively upcycled products. Hipcycle offers free shipping on most sales of $100 or more. We also like how they regularly have items on sale (click here to check out the latest) and how you can search for products based on what they are upcycled from.
But, by far, the best part of Hipcycle is the cool and creative selection of items for sale on the website. Among those are a cheese board made from upcycled wine barrels, a doormat made from upcycled car tires and a coffee table made from upcycled luggage and concert speakers!
Here's a quick look at five of the bestselling Hipcycle products:

If you were to purchase a Rustic Wood Clock from Hipcycle it would not look exactly like the one in the photo above. Because of the use of upcycled material, no two clocks look alike. But that's part of the charm of the Rustic Wood Clock, hand made in Thailand using wood salvaged from old furniture, boats and buildings. US$52

With a little Hipcycle magic, excess polypropylene shipping material is transformed into a cool Upcycled Weekender Bag. An external pocket aids in the organization; flip the ends of the bag out for extra storage room. Propylene, not incidentally, is used to make things such as rope, laboratory equipment and automotive components, in addition to shipping material, because it is extremely rugged and resistant to chemical solvents — so you've got that going for you too.
Hipcycle has three other polypropylene bag designs currently on sale. Happily, the Upcycled Weekender Bag — regularly $55, now $24 — is discounted too.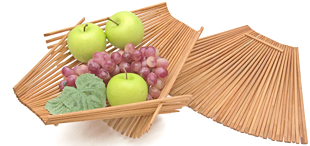 What the single biggest waste of trees on the planet today? It's the manufacture of single-use chopsticks. It's such a huge problem that fixing it would require hundreds of millions of Upcycled Large Folding Chopstick Baskets to be purchased annually. But, in purchasing just one bowl, you keep 40 chopsticks from ending up in a landfill. And you get a cool-looking wicker-like basket made from durable bamboo. The basket can be folded down, so it doesn't take much storage space and can double as a colander. $25

Old bread boards find new life in the Boot Jack Bench. Without taking up a lot of space, this creative piece can add a lot of charm and character to a room or outdoor area. Use it in a entryway, as a sort of coffee table or, as Spot Cool Stuff does, as a kids' table. $169

Our personal favorite item in this post: this set of four Grey Goose Rocks Glasses. They are fashioned from Grey Goose vodka bottles reclaimed from bars and pubs. Obviously, the rims have been polished smooth. The result is a hefty glass that's great for parties but maybe not so good for when the boss comes over for dinner. $55
published: 16 Oct 2012


More posts about upcycling from Spot Cool Stuff:
Toys → Art
Book → iPod Dock
Whiskey Barrels → Home Flooring
Vinyl Records → House Roof