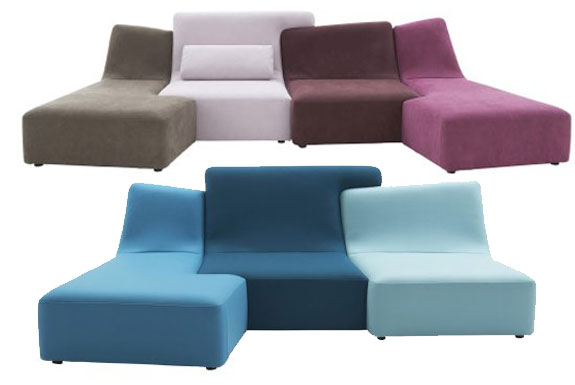 Numerous sofas look like they are one piece of furniture while, in fact, dividing into several pieces. Now there's a sofa that is the opposite.
The Confluence Sofa, from anti-form designer Philippe Nigro, plays with traditional couch color and shape by making your living room furniture look like a giant jigsaw puzzle. The fun design would only work in a colorful, playful room, of course. Being colorful and playful ourselves we couldn't resist including this post with a few photos.
The Confluence Sofa is for sale via Ligne Roset.
LEARN MORE | BUY HOME FURNISHINGS | FOLLOW US ON TWITTER |
Related posts & pages:
The Modern Murphy Bed Renaissance
A Sofa Couch That's Actually Comfortable To Sleep On
High Design Hotels