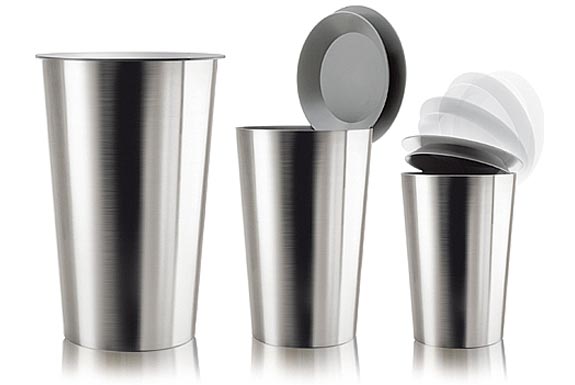 Trash can. Rubbish bin. Waste paper basket. Whatever moniker you use it would take quite an ingenious design for that thing you discard used tissues and old toothpaste tubes into to win a prestigious gold medal at the International Design Excellence Awards. Yet that's exactly what Eva Solo managed with either Eva Solo Bin.
The most striking feature of the Eva Solo Bin is the lid. It has no hinges. Instead it balances, almost magically, on the edge of the bin in the up position and provides a firm seal when down. The hard rubber lid can be removed instantly, or even spun around the edge of the bin.
The design also makes replacing the liner easy. The liner fits around a ring that can be dropped effortlessly into the bin.
And on top of all that, the Eva Solo Bin just looks cool. Check out the video below.
PURCHASE IN USA, CANADA | PURCHASE IN UK | FOLLOW US ON TWITTER |