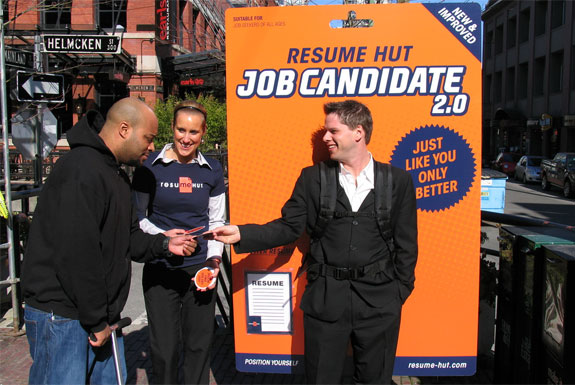 The point of a resume isn't to get you hired. It is to get you noticed and invited for an interview so then you can get hired.
Here's a look at 15 eye-catching types of resumes that are certain to get you noticed. Some may inspire you to get more creative with your own resume. Others maybe not so much.
Click on any below resume to learn more:

Infographic
The infographic is one of the most professional yet stunning of the "alternative" resume formats. One of our favorites is from Michael Anderson. He's injected some humor into his resume but also a bundle of useful knowledge—the more you look at it the more you see.


The majority of infographic resumes include a timeline. But much of what you might want to impart in a resume, like proficiency in various software programs, can be displayed visually. Here's a great example:

T-Shirt
Want to conduct your job search while walking down the street or standing in line at the store? We suppose that's the idea behind the resume t-shirt. The shirt shown below was printed at Blackbird. Another good site to custom print shirts (and bags and much else) is CafePress. If you opt to t-shirt-ize your resume we suggest maybe having an old fashion paper version available as well.




On Fabric
The resumes below are printed on iron-on paper and transferred to fabric. Then sewn-on elements were added. Designed by Melissa Makes Things.

Pen & Ink
Handwriting a resume can add a wonderful personal touch. Though there's a fine line between a handwritten resume that looks professional (the first below, perhaps) and one that looks like it was randomly put together during arts & crafts hour (like the second one?).

Notebook
Common wisdom has it that you should send out resumes to as many potential jobs as you can. But sometimes it is best to go all out for that one job you want. That's what Brian Moose did when he applied for a position at Pixar. He wrote a 13-page notebook describing his experience and job skills and then sent it off encased in an old film reel container. We don't know if he got the job. But if you are a manager at Pixar how could you not at least give this guy an interview?

Photography
A background photograph is one of the easiest ways to add flare to your resume—if it is a good photo. Here are two that incorporated photography particularly well:
Not incidentally, iStockphoto is a great site for finding high quality, royalty-free images.

3D
Adding another dimension to your resume can help it rise above the others. The key is making a 3D resume that can also lay flat—so that it can more easily be mailed and photocopied. A cool example:

Collage
We love this collage-style resume, especially for an entry level position. But make sure yours is still readable after it is photocopied in black & white.

D&D Character
You have to be quite the geek—and hope your hiring manager is too—to send off a resume that resembles a Dungeons & Dragons character sheet. Not everyone wants to hire a level 15 artist-Orc with 98 hit points and an 18-point saving throw that can fend off PC crashes.

Magazine Cover
There's little information on this magazine cover. But it could be effective in combination with a more traditional resume.
Spoofing the cover of Guns & Ammo magazine when applying for a job? Not so recommended.

Facebook
This resume's strength and weakness: It looks like a Facebook page. We'd like to see the ad space used to further the job seeker instead of Air New Zealand. The full resume is two pages—click here to download the entire PDF.

Folding Resume
This resume looks cooler to us when folded up than it does when open. That's a huge downside when considering using this style yourself.

Retro
This is not a resume style one would use applying for a high tech job, but for a certain type of position it could work wonders. The lesson: The artistic look of your resume such match the job you are applying for.

Artistic
We'd argue that every resume—even a standard text resume—has an artistic look. These two below are especially artistic. Note: Unless you have some serious design game do not use this resume style yourself.

Card Set
Here's a creative resume type anybody can put together with some effort. Print out the various portions of your resume on Moo cards and then combine those into a card set.




published: 4 Oct 2010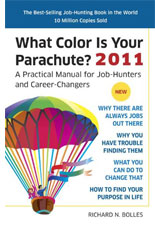 PRINT RESUMES | JOIN US ON TWITTER / FACEBOOK
Related posts:
Websites for Printing Cool, Creative Business Cards — For Cheap!
Cool Websites For Finding Blogging Jobs
Self-Publish Your Own Magazine
Airwear: Airport Codes As Cool Fashion
5 Cool Photoblogs
Elsewhere on the web: