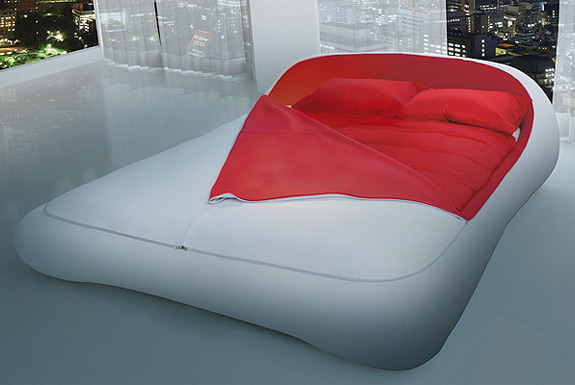 Instead of cleaning up a bedroom, some people throw their stray clothing into a closet.
Instead of organizing shelves and drawers, some people pile their belongings in the basement.
And instead of making their bed, some people get a Zip Bed.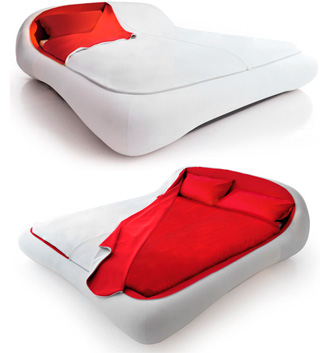 The Zip Bed, from the Italian design company Florida Furniture, is ideal for people to desire the maximum appearance of cleanliness for a minimum of work. That is to say, lazy people.
The blanket of the Zip Bed is ringed by a zipper and is contoured to the bed's aerodynamic shape. And the pillows and mattress sink into the bed's plush structure. Thusly, making up the Zip Bed in the morning becomes as simple as zipping it up.
Cleaning the bed is easy too—the interior fabrics are easily removed and they, along with the top blanket, are washing machine safe.
While the Zip Bed's low maintenance qualities are a huge part of its appeal what can get overlooked is how comfortable it is. in addition to zipping up the bed you can also zip yourself into bed, where cozy goodness awaits. The Zip Bed also looks cool. For the exterior there are three color choices: dark gray, white and blue. For the interior there are 13 options (see below).
Now if only they'd come up with a Zip Sink for those dirty dishes.
LEARN MORE & BUY | BEDDING STUFF | JOIN US ON TWITTER / FACEBOOK |
published: 11 Nov 2010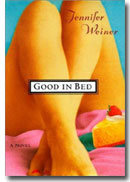 Related posts:
Cool, Modern Murphy Beds
Interactive Pod Beds
Sleep Revolution: Better Than A Box Spring
The Best Waterproof iPhone and iPod Cases

Zip Bed Interior Color Choices
LEARN MORE & BUY | BEDDING & BATH ITEMS | JOIN US ON TWITTER / FACEBOOK
Read more bedroom interior design & furniture posts