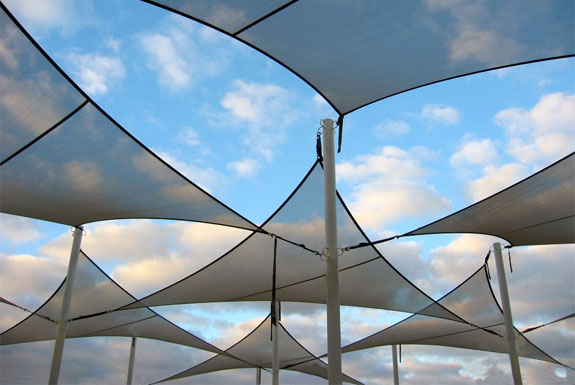 Sometimes exterior design calls for subtlety. Sometimes boldness is required. For those latter occasions there are the Coolaroo Shade Sails.
Coolaroo shade sails are not your grandparent's patio umbrella. They look bolder than that, brightly colored in square and triangle shapes. It's remarkable how one lone shade sail can lend an outdoor space a contemporary touch. String up a group of shade sails — like in the photo, below — and you can transform a space into something you'd expect to find at a modern art museum.
[ ALSO ON SCS: 3 Cool, Crowdsourced Grilling Utensils ]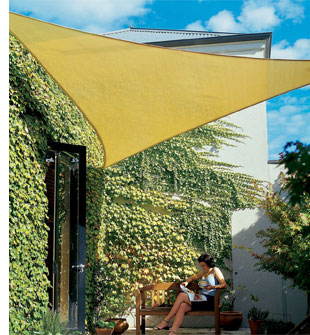 What you can't see from the photos is how durable the Coolaroo material is. This isn't like hanging out a sheet. The shade sails are made for life outdoors — perfect to shade an above ground pools or outside patio. The sail's nylon edges will not tear or fray. The color of the material remains bright even when permanently hung outside and exposed to moisture, intense sun and temperature extremes. The D-rings on the corners of the Coolaroo will stay anchored to the included stainless steel poles.
And it isn't just Spot Cool Stuff saying so — Coolaroo products come with a 10 year warranty. If your shade sail becomes damaged the company will replace it for free.
Best of all, the Coolaroo fabric blocks out 90% of the sun's harmful UV rays while allowing breezes to pass through. So life under a Coolaroo is cool in more ways than one.
updated: 15 May 2014

LEARN MORE & BUY | JOIN US ON TWITTER / FACEBOOK |
Purchase locally: USA | UK | GERMANY | CANADA


Other Coolaroo Products




Coolaroo Outdoor Window Shade: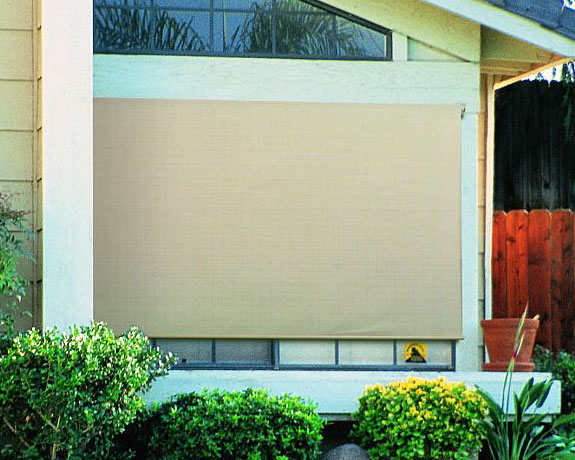 JOIN US ON TWITTER / FACEBOOK / PINTREST / GOOGLE+ / LINKEDIN / TUMBLR
updated: 14 Aug 2012

More from Spot Cool Stuff:

3 High Design Hammocks
Why Cheap Sunglasses Are Bad For You
The Best Websites For Home Remodeling & Redecoration
The Best Waterproof Point & Shoot Camera: Canon vs Olympus
A Review of the Sonos Wireless Music System
3 Cool, Creative, Crowdsourced Grilled Utensils
Swimming Pool Toys: Climbing Iceberg vs Inflatable Trampoline
3 Cool Outdoor Lamps and Lights