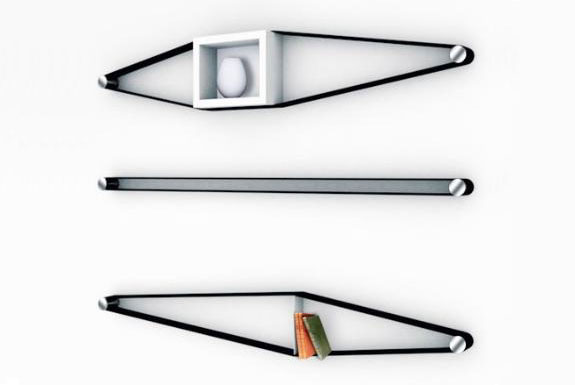 As a school kid we used to play with rubber bands when bored in class. We like to imagine the Italian designer who thought of the Elastico Bookcase playing with rubber bands too and then getting a simple, inspired, idea:
A larger rubber band could be used to used to make a bookshelf.
That's in essence what the Elastico Bookcase is: a piece of strong, black "elastomeric" material stretched between two metal pegs. With the creative use of dividers and box frames the elastic can be shaped to mold an artistic shape that fits the shelf's contents. Simple, but very cool.
LEARN MORE & BUY | PURCHASE HOME FURNISHINGS |



LEARN MORE | PURCHASE HOME FURNISHINGS | FOLLOW US ON TWITTER