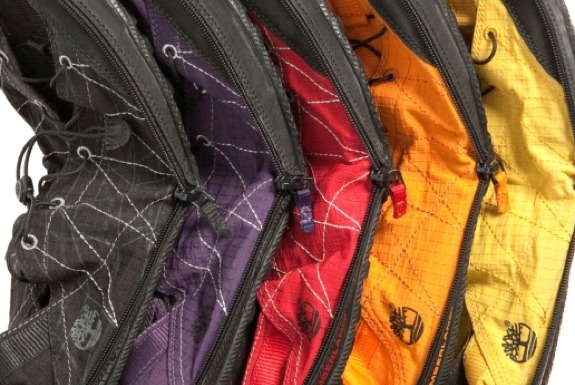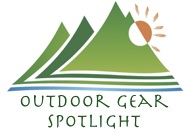 Shoes are luggage space hogs. When we pack shoes we usually stuff the insides with socks and underwear. But we like this idea better: Shoes that fold up. Like the colorful Timberland Radler Trail Camp line.
Radler Trail Camps don't only fold closed. They zip closed too. That thanks to the zipper that rings the shoe's 42% recycled rubber lug outsole. (The zipper, fortunately, is mostly hidden from view when the shoe is open). When zipped closed, a 225g (8 oz) Radler Trail Camp is compact enough to fit into a jacket pocket.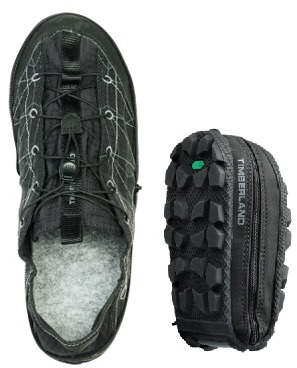 While the Radler Trail Camp is definitely not a shoe you'd want to do a long hike in, it isn't a glorified slipper either. The cinch-up lacing means the shoes can be tightened snugly. Rubber lugs provide decent traction, even on wet surfaces.
Another bonus: The rip-stop nylon that tops each shoe is treated with a water repellent.
We also like the Radler Trail Camp's removeable fleece-lined footbed, which provides some warmth and feels velvety underfoot when these shoes are worn sans socks. There are also small bungee loops on the back of each shoe, allowing them to be attached via carabiner to the outside of a backpack.
The US$65 Timberland Radler Trail Camps are sold in mens sizes but are meant to be unisex in design. They are available in a variety of colors, making this creative fold-up footwear fashionable and practical.

published: 8 Aug 2011

LEARN MORE & BUY | JOIN US ON TWITTER / FACEBOOK |
Related Posts:
Barefoot Running Shoes: Newton and Vibram FiveFingers Review
Cool Travel Ideas: 5 Shoe Museums Where Fashion Is Afoot