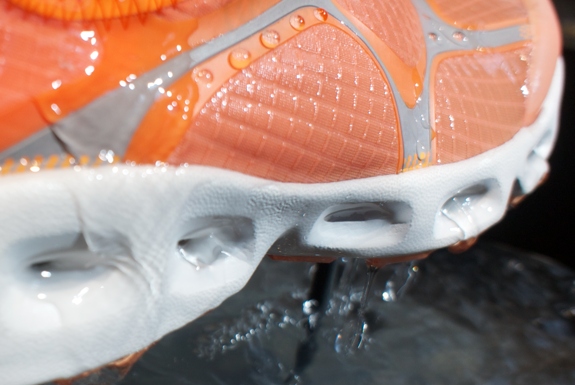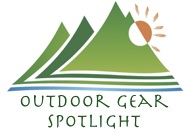 Making a fully waterproof running and hiking shoe is really hard. Doubly so if you want that shoe to be lightweight. Sealing the seams and using water-resistant fabrics can help. But if you spend enough time stomping around in enough water, every "waterproof" shoe will eventually be breached.
So in the spirit of If you can't beat 'em, join 'em, Columbia is introducing their Powerdrain hybrid water shoe. It has a drainable footbed, with points in both the heel and forefoot—so when water does get into the shoe it can easily flow out.
The Powerdrain is considered a hybrid water shoe because it's both for use in water and on dry surfaces.
On land, the Powerdrain has the look and feel of a running shoe. We are fans of the no-sew TPU caging system, which provides a comfortable fit around the foot.
In water, Columbia's Omni-Grip rubber outsole provides excellent traction. In addition to the drainage system funneling water out of the shoe, its hydrophobic open mesh allows for quick drying and breathability.
The Columbia Powerdrain will go on sale in the spring of 2012. Start planning your water adventures now.

published: 13 Aug 2011

PURCHASE COLUMBIA GEAR | JOIN US ON TWITTER / FACEBOOK |